about us
For your company to be successful, it's not enough to do what you love. You also have to make sure you're doing or providing what your customers love, and that you do a great job letting your customers know about it.
Helping you make that connection with your customers is what we do best. Our combination of strategic thinking and creative communication is designed to help you fuse your business strengths and your most profitable customers. Creating a great ad or designing a beautiful brochure is not enough: the real trick is to know what you're going to promise in the first place, then promise exactly what you will deliver.
Rich Hammons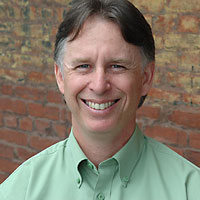 Equally at home concepting and writing for ink, electrons or sound waves, Rich has diverse experience in print and broadcast ads, PR, catalogs, Webs, brochures and all other collateral. He sees himself as an advocate for the reader, doing his best to make complicated products, services and offerings simple and compelling. His favorite words to clients? "Focus, focus, focus!" keep your offer as simple as possible, don't make it too fussy, and don't overwhelm with details that aren't primary to the offer.

Erika Spooner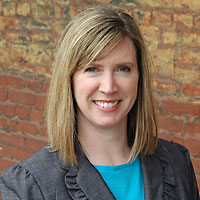 One of Erika's favorite expressions is "God is in the details" and she takes this to heart in her work. Her attention to those details results in professional, creative design that supports your strategic goals. She ensures your marketing and campaigns communicate your brand in a consistent manner, while achieving a smooth process that remains on time and on budget. With over 15 years of experience in print and web design, Erika can make your job easier.