CME Federal Credit Union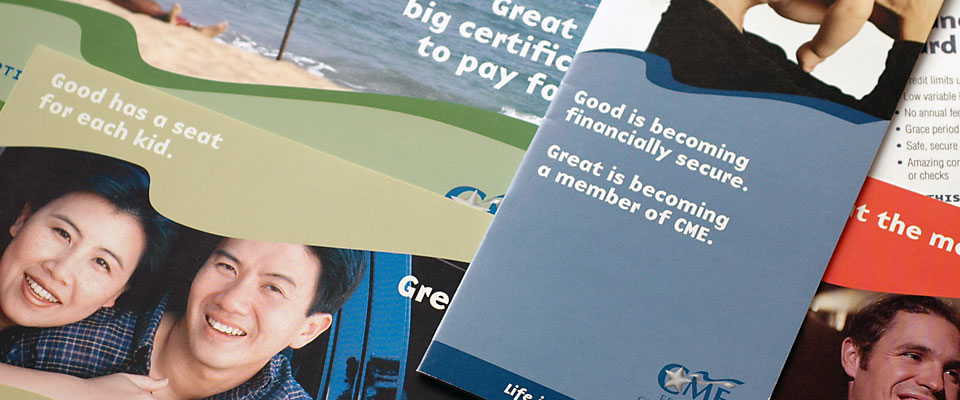 When CME Federal Credit Union moved beyond employer-based members to community charter, they were able to serve anyone within Columbus, Ohio. However, Columbus contains many financial institutions, all with the same basic products and services. So how would CME FCU possibly compete?
Looking at CME's business strategy, we identified a target audience and developed the brand promise of "Life is good. Make it great." which also became CME's tagline.
Today, every decision staff makes is now based on whether they're going beyond "good" to "great". From designing brochures that could be printed on demand (saving space and resources) to utilizing Make it Great tips, our creative solutions convey CME's promise to make their members' lives great.
a few samples
we provided:
Brand Development
Brochures
Direct Mail
Advertising
Branch Signage
Credit/Debit Cards
Newsletters
Website
Banner Ads
ATM Graphics
Annual Reports
Radio
Product Naming
<!Removed postmeta info up from here -->

<!Removed postcomments from here -->