Eastern New York Federal Credit Union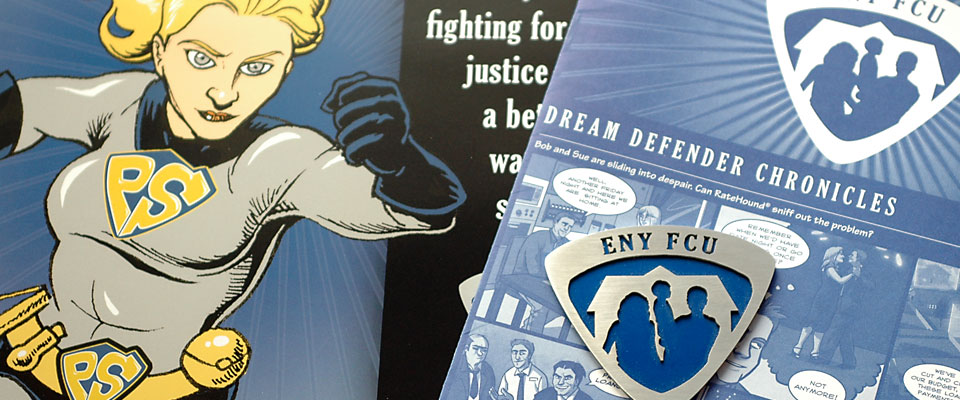 Eastern New York FCU is more than a credit union. In an area where jobs are scarce, Eastern is a financial advocate for their members' well being. So when the client suggested a superhero theme for his new brand, we pulled on our spandex, boots and utility belts, and got to work.
The result is the Dream Defenders, three characters who stand by their members' sides, "Defending your dreams."
Eastern is growing, members are happy and the Dream Defenders are fighting for truth, justice and a better way to save.
a few samples
we provided:
Logo
Newsletters – Winner of CUES Golden Mirror Award
Branch Signage/Merchandising
Advertising
Statement Inserts
Brochures
Annual Reports
Direct Mail
Vehicle Graphics
<!Removed postmeta info up from here -->

<!Removed postcomments from here -->