Vantria Federal Credit Union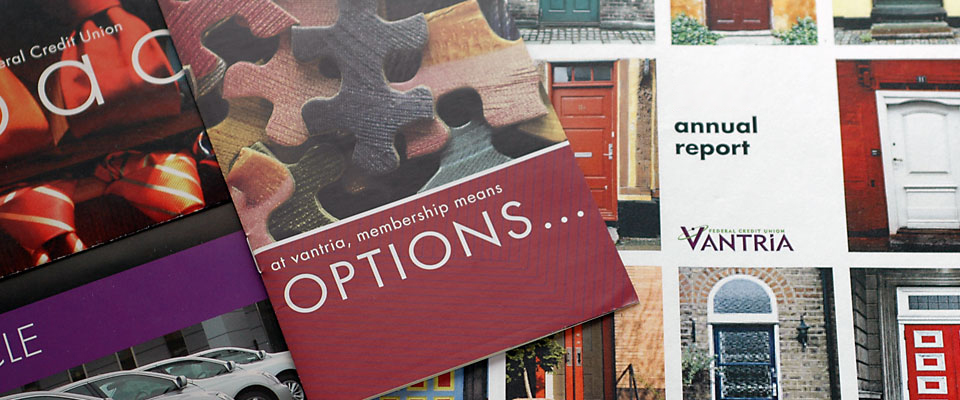 Creating a brand is a challenge, but creating one from scratch is even more difficult. After Vantria Federal Credit Union changed their name from Genesis FCU, they turned to Creative Abandon to help position their brand.
We learned that Vantria is about helping members understand the consequences of their actions, so we came up with the concept of Options and Impacts, which is about helping members make great choices through information.
Their Fuel Efficient Vehicle Loan Discount, for instance. With rising fuel prices and increased concern over climage change, buying a highly efficient vehicle is an option with many great impacts…one of which is a significant decrease in the cost of the loan.
a few samples
we provided:
Brand Development
Advertising
Branch Signage
Brochures
Statement Inserts
Newsletters
Direct Mail
Annual Reports
<!Removed postmeta info up from here -->

<!Removed postcomments from here -->